At Roadrunner Law Firm, we believe that drunk driving accident victims and their families should seek the compensation they are due for their injuries and suffering. The way to do this is by using our state's civil justice system. Drunk driving accident victims have the right to get that compensation no matter how the criminal charges against the drunk driver go. Our part in this process is to get you the maximum financial recovery possible in the most efficient manner possible.
If you or a loved one was the victim of a drunk driving accident, we can help you decide what steps to take next. The team of injury attorneys at Roadrunner Law can help you beat the stress and uncertainty when you need help recovering from an accident.
Albuquerque Lawyers Who Take Drunk Driving Victims Seriously
Our team is highly experienced with cases involving DUIs and distracted driving accidents. With 20 years practicing law, we have handled our fair share of cases involving distracted driving and DUI victim. We have also helped drunk driving victims by winning countless cases and recovering millions of dollars for them.
If you have been hurt by a drunk or distracted driver in New Mexico, you deserve top representation. Not just because you need compensation and care, but also to help ensure that those who SHOULD NOT be driving face the consequences for their actions.
Hurt in a car crash? Call Roadrunner Law.
Victims of drunk drivers get the attention they deserve.
We are local lawyers for drunk driving victims serving Albuquerque and the whole state of New Mexico. We keep our caseloads small to ensure we give each client and their family the individual time and attention that they deserve.
And our care and attention isn't just reserved for business hours; our clients can reach us at any time throughout the entire case, even weekends and holidays in case of emergencies.
All About Drunk Driving Accidents
In the United States, the number of fatalities associated with drunk driving accidents have decreased on average, but they still happen at a shocking rate. As many as 1/3 of all car accidents involve drunk driving. According to the NHTSA, one person dies every 50 minutes due to a drunk driving crash. This affects all of us. Not only are the families absolutely devastated by these losses, but the government estimates these families experience a financial loss of $44 billion annually.

The real cost of drunk driving accidents is more than pure numbers. There is a price in injustice, in suffering, in the disruption of life, and in the loss of life. These things can't be calculated. However the state of New Mexico has standards that allow the injured person avenues to at least recover something to help compensate for their non-financial losses.
Drunk Driving Legal Procedures To Know About
When can a police officer stop a driver or perform a field sobriety or breathalyzer test? The officers only need to have a reasonable suspicion that the driver is intoxicated. What counts as a reasonable suspicion? Well, being involved in a car crash might be enough.  But they can also make this determination from other behaviors that might have been witnessed such as swerving, crossing between lanes erratically, failure to signal, or failing to yield.
After a drunk driver accident, an officer can confirm the level of intoxication through chemical analysis done by breathalyzer, urine analysis, or blood test. These test results can be vital to your drunk driving injury case. We can get the records from the police and use them to prove what happened and who is at fault.
Who is Liable in Drunk Driving Accidents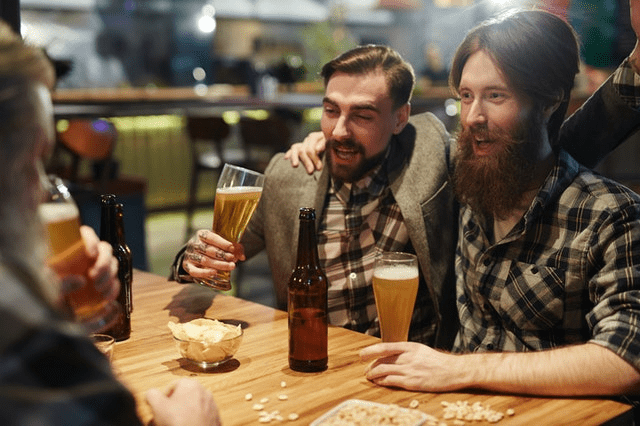 Liability in any kind of crash will always fall on the person who was irresponsible. That may not be the drunk person. However if somebody is drunk and causes a crash, not only are they liable for the injuries they caused, but so might be any place which sold them alcohol. Even if they were at a social gathering where alcohol was given away for free, the host of the party may be responsible for the injuries. This is called the "New Mexico Dram Shop Law."  This is a challenging aspect of the legal code to navigate so you absolutely should trust a drunk driving accident lawyer to help you. We know the ins and outs of the Dram Shop Laws in New Mexico, and we can help make sure that every responsible party is held accountable.
Legal Options for Drunk Driving Victims
By talking to one of our drunk driving accident lawyers, you get help every step of the way. We make sure your case gets a full and professional investigation. From accident scene reconstruction to police reports, to expert testimony, we know how to build and prove your case. We know how to find all the involved insurance companies that are trying to hide from you and avoid paying out, and we force them to disclose how much coverage they have. But we do more than that.
When we look at a drunk driving accident case we don't just look at the medical expenses. We calculate how much it will cost to continue your treatment, even if it affects the rest of your life. We take your income and future earnings into account, and how your future job opportunities might be affected by the injuries you experienced.  With Roadrunner Law Firm you get your needs for a full recovery taken into account as we negotiate on your behalf. Your best chance for fair compensation is with our team.
We Hold Irresponsible Drunk Drivers Accountable for Their Actions
If you or a loved one has been hurt because of a drunk driver accident, the injury lawyers at Roadrunner Law Firm can work with you to help you decide if an injury lawsuit makes sense for your individual recovery needs. Not every person really needs a lawsuit, and some people don't realize just how much they will really need. We'll give you our professional advice and the benefit of our years of knowledge and the experience of working with others who have been through what you are going through.
Working with an attorney cannot undo the harm you suffered, but it can help you get the fastest and most complete recovery from this challenging time.
What is Third Party Liability in a DUI Accident
In New Mexico, businesses and hosts have a responsibility to not serve alcohol to anybody who is already drunk. Because of this liability, bars and other alcohol vendors try to hide evidence, saying they don't know who served the drunk driver that night, or denying that they served them at all. By using the power of the courts, the drunk driver accident lawyers at Roadrunner Law Firm can force these businesses to disclose what really happened, and punish them for their reckless behavior.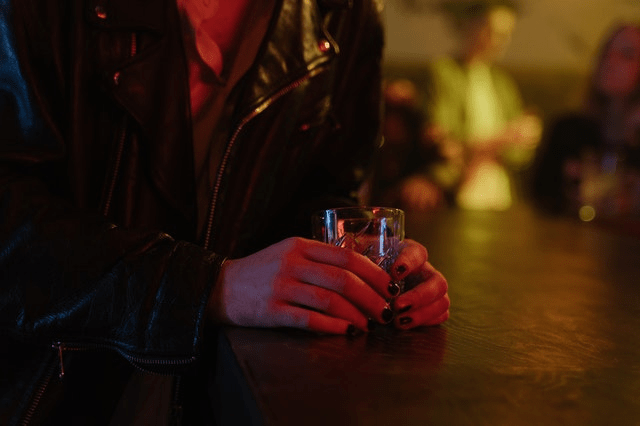 Your participation in this kind of action is essential to make sure that alcohol vendors operate responsibly. When a bar knows that they will have to pay for the injuries caused by their customers they are more likely to serve alcohol responsibly. Without this financial liability, there is no incentive for them to do their part to prevent drunk driving accidents.
Some Questions Your Drunk Driving Accident Lawyer Might Ask To Prove Liability
Some firms don't have much experience with this kind of liability and don't know all the avenues that must be investigated to prove liability. In order to prove to the judge and jury what really happened we might ask questions like:
Does the drunk driver have a medical condition that affects them or their judgement when combined with any amount of alcohol?
Does the drunk driver have a low tolerance for alcohol?
Do the friends of the drunk driver know that he or she is always drunk at certain times or on certain days?
Is there proof that the drunk driver arrived or left the alcohol vendor's business in a motor vehicle?
These are just some of the kinds of questions that we answer and use to prove your case. Each piece of evidence puts more and more pressure on the other side to give in to our demands and pay what they owe you.
Can I Get Punitive Damages?
Punitive damages refers to money that is in addition to actual damages such as medical bills, property damage, pain and suffering, loss of income, etc. Punitive damages are meant to punish the at-fault person for their bad acts. The intent is to deter others from engaging in the same behavior in order to protect our community.
While getting punitive damages is rare, if an alcohol vendor is found to have acted with gross negligence or recklessness it is always possible that the jury may choose to punish them to make sure they never do that again. A bartender may not go to jail for serving alcohol to a known drunk who causes an accident, but he can be forced to pay for his recklessness in dollars. The fear of punitive damages can be an effective way to force the other side to settle before going to trial. It is an effective bargaining chip when you've been the victim in a drunk driving accident.
Call Roadrunner Law Firm Today
If you've been hurt in a drunk driver caused car crash, call us today. We know how to win your case and we are ready to help you.