The National Highway Traffic Safety Administration reports that a whopping 14% of fatal accidents in New Mexico involved a semi-truck or other commercial truck. The New Mexico truck accident attorneys at Roadrunner Law Firm are ready and willing to fight for victims of semi-truck crashes.
Here at Roadrunner Law Firm, we take a stand for the rights of the injured. We take the battle to at-fault drivers, companies that employ them, and the insurance companies that protect them. We do everything we can to make sure you are compensated after a crash with a commercial vehicle
Millions Recovered For Truck Accident Victims.
Whether you were a driver, passenger, pedestrian, or rider, if you were hurt in a collision with a semi-truck we want to help. The information on this page describes the background of trucking accidents in New Mexico, how our truck accident lawyers fight, and what your options are. Call us today to ask your questions for free. (505) 444-4321
New Mexico Truck Accident Statistics
If you looked at every vehicle accident in New Mexico, only 3% involve a semi-truck. But even though that's extremely rare, those 3% of total accidents account for 14% of road fatalities each year. [link]
This means that large trucks aren't numerous, but they are incredibly dangerous in a crash.
Types of Truck Accidents in New Mexico
Commercial vehicle accidents take different forms and each is dangerous in a different way. Here are some of the types of crashes our New Mexcio truck accident lawyers have seen: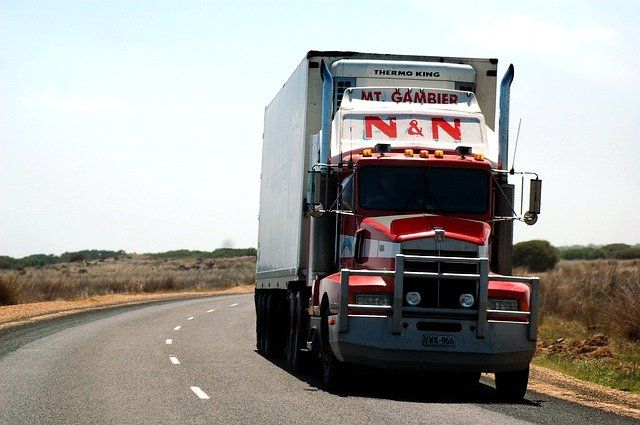 Rear-end collisions – one of the most common types of crashes in any type of vehicle, a rear-end collision with a truck happens because the truck driver was following too closely for the speed they were going. Trucks don't stop as easily as consumer vehicles and so the driver must exercise extreme caution when following behind a car.
Jackknife – a "jackknife" is when the trailer of the semi swings out to the side for some reason, turning the already huge vehicle into a literal wall of danger in traffic. A jackknifed truck can injure drivers in vehicles across multiple lanes of traffic.
Tipover – When winds are high a truck with a lighter load can easily catch the wind and fall over onto smaller vehicles. This can also happen on curves when a semi travels too fast for its center of gravity.
Turning accidents – Inexperienced or distracted truck drivers can literally drive over the top of other vehicles when they turn recklessly. If they fail to notice smaller vehicles in their blind spots or adjacent lanes the trailer can crush the cars around them.
Common Causes of Semi-Truck Accidents
The federal government and New Mexico have strict rules about operating a commercial vehicle. However the endless pursuit of profits can often encourage drivers and trucking companies to disregard safety standards and push limits both mechanical and human.
Stressful driving conditions and endless tight schedules can lead truck drivers to use all kinds of medication, illicit drugs, and even alcohol to cope. DUI related crashes are shockingly common. As many as 1 in 20 truck drivers involved in fatal crashes were found positive for drug use.
Those who don't endure the endless grind well may become tired or distracted, leading to a crash.
Trucking companies may choose to skip maintenance or repairs, leading to the failure of vital safety features on the truck.
Failing to operate a truck safely and keep it maintained means the driver and trucking company are responsible for the damages that are caused in any accident that occurs.
Disturbingly, 23% of truck drivers in fatal accidents had previous crashes but the companies put them back on the road. [source]
The New Mexico Truck Accident Statute of Limitations
The law in New Mexico says you have to file your lawsuit within 3 years of the crash. That doesn't mean you can wait till 2 years and 11 months. When you have been injured in a commercial truck accident in New Mexico you must work quickly to secure your legal rights. That means even before filing your lawsuit you must begin preparing your case. You have to gather data, get medical treatment, seek experts who can testify on your behalf if necessary, negotiate with the commercial insurance provider, and a million other things.
Or you can hire a New Mexico truck accident lawyer at Roadrunner Law Firm and we'll take care of all that for you so you can focus on getting better.
So what do we do to prove your case?
Proving Negligence in a New Mexico Truck Injury Case
We mentioned many of the ways that truckers can become dangers to others on the road: distraction, intoxication, fatigue, speeding, safety violations, etc. But there are numerous other ways that the trucking companies are putting drivers at risk. Our job is to expose every skeleton in the closet and prove that the company acted with disregard for your safety.
This means we'll be digging through their training manuals to find out if their drivers are trained properly and hiring experts to evaluate those methods. We will examine the hiring standards in general and the specific history of the driver who injured you. Were they experienced? Brand new? Do they have a history of messing things up? We'll find out all the dirty details.

We get a download from the truck's "EDR" to get an exact time and date of the crash as well as the status of the brakes, the speed of the vehicle, and even the position of the gas pedal. GPS and on-board cameras provide ample data to prove exactly how the truck driver failed to keep others safe on the road. Weather and traffic reports show the conditions of the road and experts evaluate how a safe driver should have been behaving at the time.
All this data our New Mexico truck accident attorneys are experts at gathering and preparing for court means the trucking companies are usually eager to settle. That means a quicker result for you because of our expertise.
Other Ways Our Truck Accident Lawyers Help You
Our focus is to get you the money you need and to get you physically recovered. We can help you work with doctors to make sure your treatment is the best for your situation and make sure that expense is covered. We help you get physical therapy and make a plan for the future. We work on your behalf with engineers and accident reconstruction experts to prove your case in a court of law. We use our legal connections to get your case moving fast and to get important information quickly. We handle the headache so you can focus on healing.
After an accident with a semi-truck it is vital that you speak with a skilled truck accident lawyer.
What Kinds of Financial Support Can A Truck Accident Victim Expect?
If you were hurt by an eighteen wheeler in New Mexico it may be possible to recover money for economic damages, non-economic damages, and punitive damages.
Economic damages are things like your medical expenses, including ambulance fees, emergency medical treatment, hospital bills, physical therapy, chiropractor and pain management services, and more. You may also be entitled to receive compensation for your lost wages, any changes to your earning ability, and future earning ability. Damages may also include any nursing care, modifications to your home, and damage to your property.
Non-economic damages are often called "pain and suffering." The laws around New Mexico truck accidents allow for you to recover damages in the case of pain, suffering, mental anguish, and other non-tangible injuries. For example, 33% of crash victims develop PTSD at some point and that psychological harm can be a consideration when looking at compensation.
Punitive damages are when additional funds are awarded to you not because you deserve it but because the at-fault driver was so negligent that they need extra punishment. An example of punitive damages might be seen if a trucking company knew it was putting drivers at risk by not changing tires on their trucks which caused a death.
It's impossible to know what to expect in every single case. That's why it's so important that you speak with one of our experienced New Mexico Truck Accident Lawyers today.
I'm Ready to Talk To A Truck Accident Lawyer.
The New Mexico Truck Accident Lawyers at Roadrunner Law Firm are ready to help you with your case. Our decades of experience means you can trust in the best possible outcome not just for the accident in your past, but for your future. Please call us today. (505) 444-4321