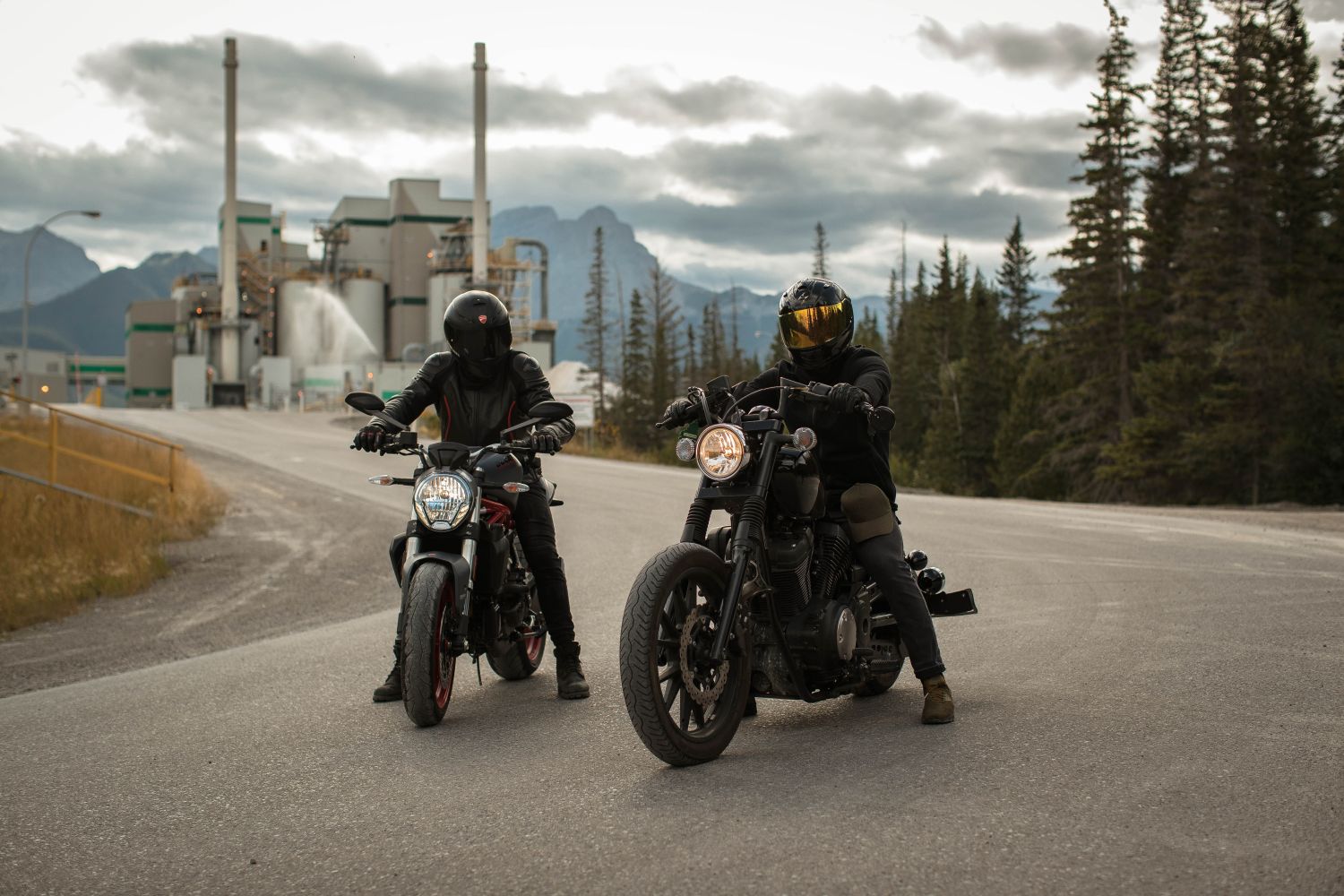 About the author : Roadrunner Law Firm Staff
Roadrunner Law Firm is pleased to offer the highest quality of legal services to members of our community. If you've been hurt in an accident, call Roadrunner Law Firm today.
Motorcycle safety is at the top of the list of things we worry about at New Mexico Biker Lawyer, a Division of Roadrunner Law Firm. Since we are exclusively focused on helping injured New Mexican bikers, we want to make sure that every motorcyclist in New Mexico has good, accurate information about how to protect themselves after a crash.  That's why we've developed the TOP Five Most Important Things After a Motorcycle Wreck.
The unfortunate reality is that crashes happen. Every year in New Mexico, we see more than 1,000 motorcycle crashes. Some of those collisions are minor, but unfortunately, motorcyclists are much more likely to be seriously injured or even killed in a crash.  According to national crash data, "Per mile traveled, motorcyclists are 16 times more likely than passenger car occupants to die in a traffic crash and about four times as likely to be injured." That's why New Mexico Biker Lawyer is committed to getting the best information into the hands of bikers about how to stay alive, safe, and healthy after a crash.
Here is our list of the TOP FIVE THINGS YOU NEED TO DO after a motorcycle crash.
1. GET OFF THE ROAD. If you are able to safely do so, get your body off the road. If you go down while you're riding in a group, make sure your Road Captain knows how to render safe assistance, and at the very least that a member of your group knows how to alert oncoming traffic and redirect cars around the crash scene. Your safety comes before anything else–including your bike. If you are able, get away from the wreckage, which might be smoking or
leaking fuel.
2. ASSESS YOUR INJURIES. It is extremely helpful for motorcyclists to have some basic knowledge of first aid and scene injury assessment. This is why we offer our Accident Scene Management (ASM) course. This course has been designed by experts in life-saving medical care at the scene of a crash.  We are proud to offer this course free of charge to a limited number of motorcyclists in our community. Also remember not to remove your gear by yourself! Your gear might help stabilize muscles and bones after the crash. Gear is an important element of motorcycle safety!
3. CALL FOR HELP. Even if you don't believe you are seriously injured, it is important that you call 911 and report the accident.  The moments after a crash matter–and if you or someone in your group are able to report the accident, you've just given yourself an opportunity to be heard, and to get your version of events on record. There is even a helmet in development that will help injured bikers call 911 when they can't get to their cell phones! When first responders come to the scene, allow yourself to be assessed by the professionals. Remember, adrenaline will take over in the moments after a crash, and you may not even realize that you've been injured–even if you have a fractured bone or torn muscle–but the experts know what to look for. Do not hesitate to get checked out, and to take ambulance transport to the hospital if the EMTs think it is warranted. Your health and safety always come first.
4. TAKE PHOTOS IF YOU CAN. In the moments after a crash, you may  not be concerned about preserving evidence. There's oncoming traffic, you feel pain and anxiety. You may be instructed by 911 dispatchers to move your motorcycle. If you can do so safely, and without causing further injury, take photos on your cell phone before anyone leaves the scene.  Try to take photos that show the location of the vehicles, the scope and scale of the debris field, and the areas of property damage. Sometimes, you might leave the scene by ambulance before the police arrive, and they might never even talk to you about your version of events. Unfortunately, this can cause confusion about what really happened in the accident. Photos of the scene can help remedy this issue. Additionally, photos of the other driver's license plate, insurance card, and driver's license can really give us a head start when you hire us as your motorcycle crash lawyers.
5. CALL YOUR ATTORNEY. Once you are able, whether you are safely at home or resting at the hospital, call your New Mexico motorcycle crash attorneys at New Mexico Biker Lawyer. The sooner you hire us to handle your case, the sooner you can leave all the headache and hassle of dealing with the insurance adjusters to us, while you focus on healing. Your health and wellbeing should be your only concern after a motorcycle crash. Leave everything else–from the repair or total loss of your bike to your bodily injury lawsuit–to our team of expert lawyers, who are devoted exclusively to New Mexico's biker community.
LIMITED TIME OFFER!
New Mexico Biker Lawyer is offering a free road safety course to motorcyclists. We are proud to offer "A Crash Course for the Motorcyclist" to our community of riders! Learn what to do in the first 5-30 minutes after a crash until professional help arrives. Helmet removal, jaw thrust, and moving the injured are all addressed & practiced. Register HERE and use code nmbikerlawyer today to waive the $25 registration fee!
If you've been in a motorcycle crash in New Mexico, call the experts at New Mexico Biker Lawyer TODAY. There is no fee to consult with one of our expert attorneys, and no obligation.
(505) 444-4321.
Heather Hansen is a New Mexico-based attorney, and one of the co-founders of New Mexico Biker Lawyer, a law firm exclusively serving injured New Mexican motorcyclists.